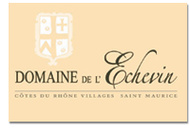 The Spectator's 91pt Cobblestones in St. Maurice



Some months ago, we reported from the southern Rhone, absolutely jubilant over the quality of the 2010s. Most producers we interviewed ranked 2010 ahead of 2009 and 2007, particularly those who rely on Grenache as the primary component of their assemblages. Unlike '09 and '07, both of which were marked by torrid heat spikes that robbed Grenache and Syrah of much needed acidity, these 2010s -- up and down the valley -- marry stunning ripeness with riveting backbones. In Chateauneuf-du-Pape, at Domaine de la Barroche, Vieux Telegraphe, Clos du Caillou, Chateau de Vaudieu and La Janasse, winegrowers raved about the quality of their 2010s, even as they lamented the hit to their balance sheets.

A spring frost trimmed yields for both the Chateauneuf-du-Pape and the satellite commune elite. The old vines at Barroche came in at barely 25 hectoliters per hectare. Vaudieu wouldn't reach 30. Adrien Fabre, whose critical star finally sparkled after three consecutive years of superb releases in St. Maurice, would fare no better.

While we nodded our heads in Chateauneuf, consoling elite about their fourth consecutive short crop, it was tough to shed tears. The market begrudgingly accepted price increases from the top addresses, given the pedigree of the vintage and short supply. But as to guys like Fabre, his neighbors Pascal and Richard Jaume in Vinsobres, and Jean-Marc Amez-Droz down at Signac, there would be no such price tag elasticity.

The good news? This is the richest, most elegant vintage we've tasted in the southern Rhone in twenty years, one in which the brilliant young Fabre hit new heights. No harvest in memory marries such deep, dark, fleshy red fruit juiciness, with so much refined, cool summer vibrancy. The bad? In July, we lobbed in what we thought would be our allocations. But, one by one, the apologies flowed in. Our numbers were scratched out, most trimmed by one-third. Or in the case of the rising star of St. Maurice -- by half.

The 2010 Domaine de l'Echevin St. Maurice is bright purple to the edge. The nose is of small red and black fruit compote, tinged with sweetest herbes-de-Provence, piercing and opulent. Massively concentrated on the attack, yet high-tone and incredibly light on its feet given the raspberry/blackberry juiciness. Silken in texture and bracketed by the finest supple tannin backbone of this rare textbook harvest.




Tasting Notes



2010 Domaine de l'Echevin Cotes du Rhone Villages Saint Maurice
"Racy and distinctive, with a long graphite thread holding the damson plum, black cherry and boysenberry fruit flavors together, while charcoal and toasted spice notes flitter through the detailed finish. Drink now through 2016. 834 cases made."
91 points -- James Molesworth, Wine Spectator


By law, wine may ONLY be shipped to the following states: AZ, CA, CO, CT, DC, FL, GA, IA, ID, IL, KS, LA, ME, MI, MN, MO, NC, NE, NH, NM, NV, OH, OR, PA, SC, TN, VA, VT, WA, WI, WV, WY.