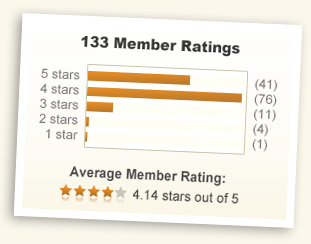 Member Reviews:

A wine for the cellar
This wine has all the right components in balance, but now it is relatively "hot". This wine will reward the patient collector after 3 to 10 years of cellar age. Highly recommended.
-- Maurice from San Francisco, CA

Beautiful wine great attack of black & red fruit on the front of the palate. Full & soft mouthfeel, with a wonderful finish of dark chocolate & crisp freshness. Great now & probably even better in a couple of years ... excellent QPR
-- Steve from New Hartford, NY

Nice youthful black fruit, little black pepper spice. Soft mouthfeel, good concentration. Will be interesting to watch as it ages.

-- Kendall from Benton City, WA




Parker's 92-94+ "Sleeper" -- And Importers Left Out in the Cold



It used to be that importers had faith in their own palates. They traveled, tasted and trusted their instincts. Not so anymore. Ever since times got tough -- from Tokyo to NYC -- importers have been loath, absent high ratings from the pundits, to pull the trigger, most fearful of getting stuck with inventory they'll never move.

Emboldened by the likely prospect of rave ratings, importers descended upon Chateauneuf and Gigondas in the summer of 2012. Who can blame them? Fueled by early reports of the astounding concentration and superb structure of the greatest 2010s, they were keen to try anything they could get their hands on. Although everyone liked what they tasted, only a few -- like us -- pulled the trigger.

The logic became even clearer when we visited super-enologist Xavier Vignon in June. He told us that yields were down nearly 30%, trimmed in a single night by a flash spring frost. "If 2007 and 2009 were the years for low-pH Mourvedre," Vignon told us, "Then 2010, with its fine natural acidity, is one of the greatest vintages in decades for old-vine Grenache." Xavier's 2010 lineup was filled with knockouts. The top wine of the night was Parker's 95pt 2010 Chateauneuf-du-Pape "Anonyme." But just a hair behind was this astounding 2010 ancient-vine Gigondas, a bottle that comfortably outpointed most of the baseline Chateauneuf-du-Papes.

When James Molesworth's Wine Spectator report hit the web, replete with a 98-point vintage report, all bets were off. Importers who hadn't made their reservations were left out in the cold. Robert Parker soon piled on, writing "2010's paradox is that I can't remember a vintage so concentrated, powerful and rich that also has such zesty acidity." Then the Wine Advocate posted the review that sent Xavier Vignon's stock soaring still higher. RP called our 2010 Gigondas "the sleeper of the vintage," appending that rave review with a 92-94+ point score.

The 2010 Xavier Vignon Gigondas was drawn from 100+-year-old Grenache that barely eked out two tons per acre of magically concentrated, small berry clusters. Deep purple to the rim with lavish aromas are of pure wild raspberry preserves, sweet spice and underbrush. Massively concentrated on the attack, with what Parker called "copious amounts of concentrated red and black fruits intermixed with hints of wet rocks and spice." Drink this stupendous 2010 now or, far better, lay it down for a 7-10 year rest in a cool cellar.





Tasting Notes
2010 Xavier Vignon Gigondas
"A sleeper of the vintage, the blockbuster 2010 Gigondas is a spectacular effort from this appellation. Fashioned from 100% Grenache (somewhat unusual), it exhibits a deep ruby/purple color in addition to copious amounts of concentrated red and black fruits intermixed with hints of wet rocks and spice. Consume it over the next decade."
92-94+ points -- Robert Parker's The Wine Advocate

"More floral with abundant black fruit, raspberry and crushed rock characteristics, the 2010 Gigondas was made from 100% Grenache and came in at 15+% alcohol. Aged in a combination of small barrels and 600-liter demi-muids, it reveals good elegance, purity and texture as well as a full-bodied mouthfeel. Bigger and richer than the 2011, it should age well for a decade."
92 points -- Robert Parker's The Wine Advocate

By law, wine may ONLY be shipped to the following states: AZ, CA, CO, CT, DC, FL, GA, IA, ID, IL, KS, LA, ME, MI, MN, MO, NC, NE, NH, NM, NV, OH, OR, PA, SC, TN, VA, VT, WA, WI, WV, WY.