Beringer Vineyards White Zinfandel
Begin Your Search
---
Related Products
---
Other Wines from this Producer and Vintage
WineAccess Travel Log
---
Read stories from the world's greatest wine trails.
More About This Wine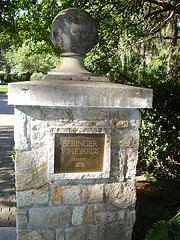 About Beringer Vineyards
Founded in 1876, Beringer is the oldest continuously operating vineyard in Napa Valley. Head winemaker Laurie Hook directs operations at 14 different vineyards which produce almost as many varieties of wine. Decadently rich Cabernet Sauvignons, lush Merlots and rich, exotic Chardonnays are the standout wines at Beringer.
This product has not yet been reviewed by the experts.
---
Shop Similar Expert Rated Wines:
Your Rating & Review
48 Member Ratings
Average Member Rating: 4.35 out of 5 stars
| | | |
| --- | --- | --- |
| | | |
| 5 stars | | (30) |
| | | |
| 4 stars | | (10) |
| | | |
| 3 stars | | (5) |
| | | |
| 2 stars | | (1) |
| | | |
| 1 stars | | (2) |
| | | |
Member Notes
How much is this worth
02/24/2013
by Port380809
I have 2 bottles of Vineyard wine cellars 1983 Scharffenberger Vineyards Mendocino White Zinfandel. Perfected & Bottled by Vineyard wine cellars Napa, ca. USA Alcohol 11.59% by volume.
Absolutely Delicious
10/31/2011
by Bottomley14161734
A great wine at a great price! This wine is so sweet and delicious and pairs well with chicken or seafood.
Great Little Wine
09/16/2011
by SIMMONS12089425
This is a delightful wine that goes with any food. I'm not a wine savant, but I describe it as crisp and smooth.
Excellent taste & value
02/20/2011
by RYAN13991862
Slightly sweet, but light nontheless. My favorite white zinfadel in this price range.
Great wine for the money!!
11/02/2010
by Plyler13946662
Can't beat it for the price.
Worth every $
04/07/2010
by Martin13821671
Excellent quality and taste for the $. I Love it!
I agree with LuvMyGreekGoddess
12/29/2009
by whosebeerbuddy
I love this wine! My favorite year so far was 2007, but it's still wonderful!
Beringer White Zin
04/27/2008
by Wine12691226
Not sure if your guests will like the wine? Get this. Almost everyone likes this version of White Zinfandel. A hint of sweetness takes away any "dry" feeling on the tongue, and it pairs with virtually anything you serve. An excellent before-meal starter as well. Extremely uniform flavors so the year only matters to the more experienced palate. Nice light fruit finish.
Good taste, Good wine
03/29/2008
by Wine12127860
I originally got this wine because the wife likes "white" versions of red wines, and the price was right. I'm glad, because we both like the taste, and it goes well with several different dishes, and is still good enough to drink by itself.
Great cheap wine!
05/23/2007
by APendergast
I love Pinot Noir, but this is the only wine that my wife will drink with me. Chill it good before drinking! I love it with some brats or keilbasas on the grill!
Anytime Favorite
03/24/2007
by Roberts12340277
This is a nice, light wine with a sweet strawberry note. We love it chilled with just about anything. Perfect for warm summer nights and cooking outdoors.
Super Smooth
08/11/2006
by Bowen11347916
This has just the right taste and goes with just about anything. Especially good on a hot evening out on the deck. Light, smooth and priced great! I never have less than 3 bottles in my wine cooler at all times. My husband likes to add a little ginger ale or sprite to his. Makes for a nice wine spritzer!
An Outstanding Wine!
07/11/2006
by LuvMyGreekGoddess
My sweetheart and I really enjoy a glass or two of this excellent wine on a regular basis. It's a very romantic wine to drink with the woman of your dreams - men, I highly recommend it. Life can't possibly get better with a beautiful woman on one hand, and a glass of Beringer Zinfandel in the other! If you really want to relax and impress your lovely lady, dim the lights, light a candle, make a nice dinner, and open a bottle of this wine. I plan on buying a case very soon. Mmm, mmm good!
My Favorite Dinner Wine
02/01/2006
by Bowden11924776
Great flavor for the price. This wine is great with steak, Italian food, or chicken dishes. You can not go wrong with this wine. I keep several bottles on hand at all times!!!!!
Superb!!!
02/10/2005
by Green10504575
Bright red-ruby. Sexy aromas of raspberry, cedar, coconut, minerals, lead pencil, chocolate and tobacco leaf. Juicy, lively and penetrating, with sharply delineated flavors of blackberry, raspberry and rose petal. Boasts the classic inner-mouth energy of this great first growth, but also grew increasingly silky with extended aeration. Finishes with tongue-coating tannins and superb lift.
05/04/2004
by Carmichael10808762
I think this wine is wonderful. It goes great with chicken, pasta, or just to have friends over. I would recommend this to anyone.
For guest
11/12/2009
by Patten12172815
This is a good wine for those occasions where you have guest that don't usually drink wine.
Fun Wine...
11/14/2004
by chard11287832
On the sweeter side but chilled nicely (even great as a spritzer) is quite refreshing for those dog days of summer or while in the hot tub on a cool autumn evening.
Not bad for the MONEY
07/21/2002
by cthompson316
fOR THE MONEY IT IS A GREAT WINE. iT IS SWEET , BUT NOT TO SWEET
Nice Wine
05/01/2009
by Azor13292410
Very Light! Enjoyable Wine! Not too fancy but very pleasant.