Beringer Vineyards Stone Cellars Cabernet Sauvignon
Begin Your Search
---
Related Products
---
Other Wines from this Producer and Vintage
WineAccess Travel Log
---
Read stories from the world's greatest wine trails.
More About This Wine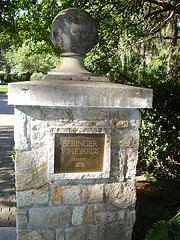 About Beringer Vineyards
Founded in 1876, Beringer is the oldest continuously operating vineyard in Napa Valley. Head winemaker Laurie Hook directs operations at 14 different vineyards which produce almost as many varieties of wine. Decadently rich Cabernet Sauvignons, lush Merlots and rich, exotic Chardonnays are the standout wines at Beringer.
This product has not yet been reviewed by the experts.
---
Shop Similar Expert Rated Wines:
Your Rating & Review
15 Member Ratings
Average Member Rating: 3.8 out of 5 stars
| | | |
| --- | --- | --- |
| | | |
| 5 stars | | (3) |
| | | |
| 4 stars | | (7) |
| | | |
| 3 stars | | (4) |
| | | |
| 2 stars | | (1) |
| | | |
| 1 stars | | (0) |
| | | |
Member Notes
Exxcellent cabernet at 5 times the price
01/02/2011
by LANGSTON14003051
This wine is aperfect example of how you can have an excellent red, without spending a fortune. I would compare it to Siverado, Sterling or Silver Oak at 10 times the price. Excellent serving wine for steaks and cheeses/ Bought two cases
Great inexpensive Cab
11/26/2010
by Deiuliis13965358
Excellent value for the money. Not a '10', but not priced like a '10' either. Great with beef or hearty cheeses.
Best value for the money
08/20/2009
by Holcomb13615250
This is an "everyday" wine that I would not hesitate to serve to guests. When asked to recommend an inexpensive cab, this is the one I choose. It has a nice balance of fruit to tannins and nothing in its price range compares. Don't expect a religeous experience - this is about value and drinkability - but I prefer this cab to many costing twice as much.
08/15/2008
by serendipity
Washington Post: 08/13/08 The NV Stone Cellars by Beringer California Cabernet Sauvignon ($8; $5 at Total Wine) is a light-to-medium-bodied berry bomb with a chocolate finish and just enough tannin to remind you it's a cabernet.
I concur with Davis10538246
07/15/2007
by Wells12428972
and the rating given...A bottle of wine needn't be expensive to be good. A nice slight touch of oak with supple tannins lead to a delicate but lingering finish in the mouth. A perfect wine for your summertime steaks by the pool or burgers with the neighbors.
Surprisingly good for a very inexpensive wine
11/19/2006
by Davis10538246
We'd had the Stone Cellars Chardonnay, which is quite good - we bought it for a cookout in July and were very pleasantly surprised. Now, Consumer Reports rates it a great value. So a couple of weeks back, I picked up a bottle of the Stone Cellars Cabernet, just to see how it compared, quality-wise, with the Chardonnay. It's equally as good - very inexpensive, and needs to breathe for a bit before drinking, but I could decant this and serve it for a nice dinner and I believe everyone would be very pleased with it. It's amazing that a $6 bottle of wine is this good. I rated it 4 stars - if I were comparing it to a bottle of Stag's Leap, Kathryn Kennedy, or Opus One, it'd probably rate a 3, but it's still quite drinkable, and able to prove itself - I rated it a 4 just because it's so affordable.