Chappellet Vineyard Cabernet Sauvignon Mountain Cuvee
Begin Your Search
---
WineAccess Travel Log
---
Read stories from the world's greatest wine trails.
More About This Wine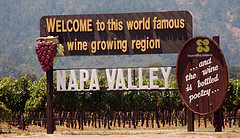 Related Products
---
Chappellet Vineyard Cabernet Sauvignon Mountain Cuvee
Producer: Chappellet Vineyard
Style: Red Wine
Grape Type: Cabernet Sauvignon
Origin: California
Region: Napa

This product has not yet been reviewed by the experts.
---
Shop Similar Expert Rated Wines:
Your Rating & Review
22 Member Ratings
Average Member Rating: 3.86 out of 5 stars
| | | |
| --- | --- | --- |
| | | |
| 5 stars | | (6) |
| | | |
| 4 stars | | (9) |
| | | |
| 3 stars | | (6) |
| | | |
| 2 stars | | (0) |
| | | |
| 1 stars | | (1) |
| | | |
Member Notes
Sturdy and Nice
02/02/2007
by Whitehead12222927
This blend is very well balanced. Makes a wonderful accompaniment to a juicy prime rib dinner at a good value.
01/07/2006
by Belote11871064
Had this with Rob and Doug at Moro. Very good!
Unbelievable!
10/07/2005
by Big Daddy
This 2001 is an amazing cuvee that stands up to many wines twice its price. The fruit is intense on the nose, ripe cherry. On the palate, you find amazing complexity and depth. It's very well balanced, the cab noticeable, but the other blends really add balance. The fruit persists through the finish with oak and spice topping things off. It was a perfect compliment to the duck I had, but would suit grilled filet too.
A Bargain
07/17/2008
by Lucky7
I tried this wine upon recommendation of a Total Wine employee whom I know very well. He was right on the money. Everytime I drink this wine I am thouroughly impressed. Most wines double the price can not bring the rich balanced taste that this wine offers. Not quite as "jammy" as I would like, but very complex and tasty.
2005 Needs More Time
12/02/2007
by Thumper 12141604
This 2005 Mountain Cuvee is still rather tight and unyielding even after several hours in the decanter. It also appears to have been made in the more austere Old World age-worthy style. On the other hand, Duckhorn's similarly blended and priced "Decoy" appears to be far more immediately approachable. However it may no age as well. Both are deep rich wonderful examples of American Bordeaux Blends of Cab, Merlot with a few mixers added to round them out. I happen to favor Duckhorn's 2005 Decoy offering over Chappellet's 2005 Cuvee.
A Fine Find
09/30/2007
by Trueman11373548
The 2004 Mountain Cuvee was recommended to me by a Total Wine expert who said it was a terrific bargain for the price. He was right and it may be a terricic bargain at twice the price. This wine is ready to drink upon opening. The nose, taste and finish are reminiscent of more expensive cabernets. It has a beautiful fruity but not over the top bouquet and taste. Delicious!
A good second
08/27/2006
by ga41k
When we don't want to splurge for the more expensive cabernet from Chappellet, this is a great second choice. This blend is fruity and intense, with a nice finish, but not quite the intensity and length of finish you find in the cabernet. This blend is more interesting than other California or Australian cabernets in the same price range. Addendum: The 2004 is better than the 2003, showing more balance and a lively anise flavor in the finish.
Buy this cuvee
05/10/2007
by Bateman12210338
Amazing bang for the buck. Almost willing to give it five stars. Cherry, vanilla, cedar box, tobacco. Very robust and a very long finish for this balanced blend. Great, great wine. I think I may have enjoyed this better than its big bro??
Average Red
02/07/2009
by o'connor13408810
I was expecting more, there's much better for the money elsewhere. Its not awful, just very simple, smooth, red wine.
Good, not great
09/07/2008
by Lewis12591521
Good, not great. I did not like it as much as the Peter Lehmann 2005 Barossa Cabernet Savignon.
01/06/2008
by Mazer12377265
Tim Wright brought to Redskins game
Mountain Cuvee
05/26/2007
by Poling12324144
Decent wine, being such a huge fan of Chappellet, and used to drinking the Signature Cab. I was a little dissapointed. For a domestic Bordeaux blend for me, it was just ok. Lots of good to great wine in this price point.