2005 Rutherford Grove Cabernet Sauvignon Estate Reserve Howell Mountain
Begin Your Search
---
WineAccess Travel Log
---
Read stories from the world's greatest wine trails.
More About This Wine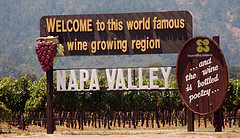 Related Products
---
Other Wines from this Producer and Vintage
2005 Rutherford Grove Cabernet Sauvignon Estate Reserve Howell Mountain
Producer: Rutherford Grove
Style: Red Wine
Grape Type: Cabernet Sauvignon
Origin: California
Region: Napa
Appellation: Howell Mountain
87 Points | Wine Spectator
Your Rating & Review
898 Member Ratings
Average Member Rating: 4.09 out of 5 stars
| | | |
| --- | --- | --- |
| | | |
| 5 stars | | (276) |
| | | |
| 4 stars | | (463) |
| | | |
| 3 stars | | (136) |
| | | |
| 2 stars | | (13) |
| | | |
| 1 stars | | (10) |
| | | |
Member Notes
Why wait? I'll tell ya why...
12/06/2014
by BOYNTON12674239
Patience is not one of my virtues but grudgingly, I do practice it on occasion. It was well rewarded. Having just consumed the last bottle, it was by far the best yet. What presence and flavor! So that's why they grow those grapes way up there...
2005 Rutherford Grove Reserve - Howell Mountain
10/31/2011
by Hoyt14063232
Exceptional value for the price. Would highly recommend this wine.
Outstanding.
10/22/2011
by Lewis14082229
Do yourself a favor and purchase this one. OMG, it was fantastic.
Great Value , wish I bought more
09/13/2011
by carroll14087705
Big Bold Cab. Friendly tannins, wish I bought more. All my friends loved it when serving them
Bang in a bottle
08/24/2011
by pinot12561750
An amazing experience. It's like the fourth of July without the heat!!
Much better than it's ratings
08/09/2011
by Kersey14039735
I not sure why or how a critic arrives at a rating of 86/87 for this wine. It may very well be the best Cab I have ever tasted. I won't go into desciptions like "cassis, plum, blackberry, ink, earthy, etc.", although it had all those qualities, a 95+ in my book All I can say from my prespective is that this wine is a monster and leave it at that! Enjoy......
What Can I say...
04/01/2011
by Vertucci13940881
....that hasn't been opined by the others. My best experience with Wine Access. When it came around a second time, I jumped in big. I have four cases in the cellar sleeping.
06/30/2011
by Robbins13976086
Needs a little extra time in the cellar, but overall an absolutely excellent wine!
Would order more in a heartbeat
06/13/2011
by Smith13459095
Took this to a party and instantly, everyone was asking where to get it. The Rutherford was the hit of the party.
Outstanding
03/09/2011
by Aitken13794574
Wish I had bought more. This is a beautiful wine.
A wine drinker's jem
06/12/2011
by Moos13904428
Rich, round, warm, deep ruby color - balanced fruit and firm soft tannins - I hope I can wait the few more years to see how this matures!
06/07/2011
by DiVittorio13026006
If you like a deep colored, heavy but smooth cab, this is it. Excellent.
loved it
04/13/2011
by blair13848906
This was my second opportunity to purchase it. I Had to jump on it . It is a great value for a wonderful California Cabernet
Great value
05/13/2011
by scotusc
Sweet cabernet fruit, smooth tanins, complexity gained by the few years of bottle age - I would not be disappointed with this wine if I had paid the $100 original retail. At almost 1/3 that price, it is a great find.
Red Wine Lover from Wisconsin
04/19/2011
by Kekula@chorus.net
Excellent with a grilled steak....wish I had purchase more! Full flavored, rich tanins!
Good wine
04/16/2011
by letzerich14024418
Wonderful full body with great nose and a silky finish.
One of the best Napa Cabs,,,honestly
03/19/2011
by Noggle11918094
I just Love this wine. It has a beautiful aromatic nose and full round mouth feel and flavors with a nice spice finish. We shared it with a friend who loved it too, gave her a copy of the print-out, when she asked where she coould buy some. (of course I told her this wine is not available now) I think wine access has a new customer. lol,,, I honestly wish I had bought several cases,, I will buy this wine if/when it becomes available again.
2005 Rutherford Grove Cab Reserve
03/07/2011
by Orsborn13934208
I "sneaked" a taste of this wine the day of delivery in front of a roaring fire in my cozy living room... wow! What a perfect ending to a stressful day... Great nose and flavorful finish down to the last morsel.... I can't wait to fire up the grill and savor this spectacular wine with some grilled beast!
03/02/2011
by henchen13816042
delicious
Classic California Cab
03/01/2011
by Coleman10812835
Already had 2 of 6 bottles and everyone who tasted it LOVED it! Served with lamb chops for an excellent dinner. Silky smooth!
Excellent Napa Cab.
10/24/2012
by Crow13882546
Fruity aroma but it takes time to open up. Powerful dk.ch. flavor, jammy but still has tannins. Age for a couple of years.
Thanks to other reviewers
07/30/2012
by Gray13770022
I would like to add my thanks to other reviewers who recommended, last year, to let this wonderful cab age for a while. I did just that and was very happy with the results. I decanted and allowed to breathe for about a half hour; perfect!
Worth the wait
07/30/2012
by Gray13770022
This wonderful cab has been lying in the cellar for a year and obviously has been improving every day. Served with a grilled steak it was all I could have hoped for. Wonderful balance between fruit and tannins with a beautiful long silky finish. My only concern is how well it will continue to age. Will the fruit overpower the tannins over the next few years? I think this is one that should be drank over the next several months.
Pleasantly surprised
03/30/2011
by Robinson14025160
A good 4 star rating. Great wine for the money.
Stunning drinker
03/31/2012
by Stachowski14077079
This wine was a delight. The first pour out of the glass was clear that it'd need a few minutes (or more) to open up. Once it did, however, the fine structure on the tannins did not overwhelm, but served to support supple, but strong fruit with that characteristic Napa jammy plum tinged with tobacco. Yum! Still, I bought this to lay down in the cellar to mellow further...it is a trial for me to leave it lie!
Above expectation
12/28/2011
by Walker14059340
Critic rating too low. Full body and tast of a more mature Cab. As with other reviewers wish I had more.
06/13/2011
by Keegan13871464
very good
Wish i'd gotten more
06/12/2011
by BOYNTON12674239
Wonderfully rich from beginning to end. Earthy in a Bordeaux manner yet definitely California in it's well forward fruitiness. The friendliest of tannins provide great length and a luscious finish, a solid 93-94 points. My cellar is at 402 with orders placed for 66 more... so although this would easily rest for several more yrs, it drinks so well now why wait?
04/18/2011
by Balot12622894
Give it a chance to breathe and it keeps getting better.
05 Rutherford Grove
04/04/2011
by kingtut
The wine is a complete statement for California CS and falls only slightly short on the finish. If it were a hare's breath extended to the front of the palate I would expect this would have been a mid to upper 90 wine. Good value and distinct enough to be far above the beaten path of Cali CS homogeny
Mature and ready now...
03/21/2011
by Keener13955983
This wine looks and tastes as if it were 8 or 9 years old. It is a mature and well integrated wine ready to drink. What a great Rutherford Cab. It has that dusty finish after a mouth filling and bright red cherry and blackberry fruit. My case will be gone this year, guaranteed.
Powerful fruit and tannins need breathing time
03/18/2011
by Anderson14011743
Almost undrinkable at first. Improved each hour in a carafe in an ice bucket filled with chilled water to keep cool but not cold. (About 60 degrees) After 3 hours this wine finally began to mellow and earned its 4 stars.
Wonderful flavor pleasingly sweet, long finish
03/03/2011
by Randazzo12799230
decant this very tasty wine for one hour it is fantastic!
2005 Rutherford Grove Cabernet Sauvignon
03/01/2011
by Czerniachowski13833495
a beautiful purple color, great flavor up front, a nice, not too many taninins finish, and a desire for more
Howell Mountain perfection
03/01/2011
by Baker14025736
It is big and bold and great with lamb
Ageworthy Cabernet
08/19/2011
by Grephi
The wine is very well structured mountain cabernet. The tannins frame it very well but need some time to resolve. Behind the tannins there is definite cassis and blackberry that will be more forward with time.
Is that all there is?
06/14/2011
by Beach13807740
Granted, this wine is smooth as silk, full-bodied and goes down easily. But given its pedigree, I was expecting more, much more. I'm not sure why but it seemed to lack the Cabernet characteristics I enjoy so much. I drank it over the course of 2-3 days and it didn't budge. I'll try the remaining bottles over the course of the next few years and see what develops.
Big wine; lacks finesse
06/07/2011
by Gray14065360
Should probably give this 3.5 stars... A very big, almost jammy cabernet with well-integrated tannins. Was a tad disappointed in the rather undistinguished nose. Opens up over time, but still expected a bit more varietal character in this price-range.
Drink Now Drink fast!
03/26/2011
by Moore11898361
Very nice complex and structured at first taste. By your 2nd glass it loses most of it. This wine is past its optimum consumption year but has just enough left that if you pour the whole bottle at once everyone will taste an undervalued complex wine. However by the 2nd glass price may be high. Drink Now Drink fast and enjoy the fist glass. I loved the first glass.