2007 Anderson's Conn Valley Vineyards Cabernet Sauvignon Estate Reserve Napa Valley
Begin Your Search
---
WineAccess Travel Log
---
Read stories from the world's greatest wine trails.
More About This Wine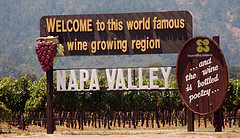 About Anderson's Conn Valley Vineyards
Todd Anderson's 40-acre estate, set east of St. Helena where Conn Creek Flows out of Howell Mountain, has some swanky neighbors in Joseph Phelps and Joseph Heitz. Here he produces a rich, non-malolactic Chardonnay, a Pinot Noir, Sauvignon Blanc, and his heavy-weights, Cabernet Sauvignon Reserve and Eloge, a deep, rich blend of Cabernet and Cabernet Franc, with superb aging potential.
Your Rating & Review
522 Member Ratings
Average Member Rating: 4.29 out of 5 stars
| | | |
| --- | --- | --- |
| | | |
| 5 stars | | (243) |
| | | |
| 4 stars | | (213) |
| | | |
| 3 stars | | (51) |
| | | |
| 2 stars | | (9) |
| | | |
| 1 stars | | (6) |
| | | |
Member Notes
Been a Conn fan forever
04/20/2011
by Murray13787146
I will continue to be a Conn fan. Nice for 2007 and looking forward to drinking a bottle a year for the next ten years.
Reminds One of a more Aged Wine
01/22/2011
by Thomas13986112
Bold complex flavors with a very nice finish.
Bro1
01/18/2011
by brower13654983
Consistently excellent fruit forward for now will taste again every 8 months or so
Conn Val 2007
10/15/2010
by Manhartsberger13436472
This is outstanding. Very deep fruit, but also very crisply delineated. Very nice young, but I wonder about Parker's longevity of 35 years.
Awesome Value
08/30/2010
by Van Wingerden12757821
At $70 this is an unbelievable value. I'm sure that this wine will cellar beautifully, I hope I can keep my hands off for a few years. I believe Parker gave it a score of 95 to 97; that was not overly generous.
Drink now
07/19/2010
by Oswalt13798945
Amazing wine. You could lay a bottle down for a few years, but it is fantastic now, why wait?
Gobsmacked with pure fruit power
06/28/2010
by Dohanic12518311
A dark, wonderfully fragrant elixir, combining the power of Napa fruit with the unexpected elegance of a sure-handed winemaker. The balance of this wine, with its supple tannins and telling acidity, make it a wine that will not only age well, but will allow for short-term consumption that will make it a memorable occasion, whether by itself or with a grand meal.
Unbelievable wine true 93+ points
05/26/2010
by miksem
Unbelievable wine - true 93+ points as of now, most likely 95+ in a few years of cellaring. Its a bargain for 58$, in 3-4 years it will be 250$ in a store near you (only if anything will be left :). I'm ordering a few more and looking for a Magnum to open in 2015 :)
worth every cent
05/17/2014
by BOYNTON12674239
kept getting better as the meal progressed- and each successive bottle over the years as well. finish the last of the case in 2013 but layed in some 2010 which Ive not yet sampled. Its got big shoes to fill. What a lovely California Beauty this was.
always good
10/29/2013
by danm
I just love ConnAnderson wines. Great wines for the price point.
Open and Serve immediately
05/16/2012
by Walker14059340
Lighter Cab than most. Do not decant or let breath. This is a lovely wine but the fresh fruit does not last long. Beautiful color and translucense. The first glass is outstanding.
A fine wine if pricey
04/29/2012
by Rasche13646942
While I lament the price, there is no denying that this is a superior wine from a top producer in Napa. Always a treat, this is what cab in California is all about.
Wine is ready to drink now
10/18/2011
by Zeglinski13847714
I am enjoying this wine right now.
Great
03/08/2011
by Simon13903616
Have not tried it
Delicious
01/02/2011
by Westcott11466020
Great nose, beautiful color and excellent taste!
Will only improve with age
10/12/2010
by Noble13883215
Beautiful wine, but missing a minor bit at the finish. I'm confident it will be there in a year or two, as it was better day three.
Did not have the full body I was expecting
08/31/2010
by Hardy13620466
see above
ACV
04/12/2011
by doughty13048740
Above average, decent value, heavy