NV Billecart-Salmon Brut Rose
Begin Your Search
---
WineAccess Travel Log
---
Read stories from the world's greatest wine trails.
More About This Wine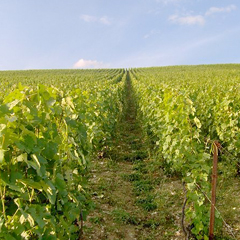 Related Products
---
Other Wines from this Producer and Vintage
92 Points | International Wine Cellar , December 2010
($75; disgorged June 30, 2010): Light orange. Tangerine, pear and flowers on the nose, which is complicated by a note of fennel. Broad and sappy but dry, with lively orange and strawberry flavors and a subtle note of spice cake. Weightier on the finish, which features an exotic note of spicy herbs. This Champagne's delicate touch will make it work well with simple seafood dishes or even sashimi. (T. Edward Wines, Ltd., New York, NY)
92 Points | Wine Spectator
90 Points | Robert Parker's The Wine Advocate
Your Rating & Review
36 Member Ratings
Average Member Rating: 4.5 out of 5 stars
| | | |
| --- | --- | --- |
| | | |
| 5 stars | | (21) |
| | | |
| 4 stars | | (13) |
| | | |
| 3 stars | | (1) |
| | | |
| 2 stars | | (1) |
| | | |
| 1 stars | | (0) |
| | | |
Member Notes
Favorite Rose
09/22/2008
by Young11941102
This is my favorite Rose champagne. It's elegant and just delicious.
A show stopper
08/04/2007
by Konshin12057077
This is what I think of when I think of pink champagne. Heady and delicious. My absolute favorite champagne.
Love it!
01/03/2007
by Co12140499
Several years ago, my wife and I did a tasting of several champagnes, including Taittinger NV, Piper Heiseck Brut NV, Veuve Clicquot NV and a 1996 Dom Perignon. My pre-tasting favorite was the Taittinger NV, but we both agreed that the Veuve Clicquot NV was clearly the best of the bunch. I recently bought a case of the Billecart-Salmon Brut Rose NV on the recommendation of an old friend who is a self-professed "champagne whore" and now have a second favorite champagne. The Billecart-Salmon has a beautiful rose color and is dry without being overly dry. It also has a wonderful lightness and fruitiness. Love it!
Velvet Bubbles
04/04/2006
by Whitcomb11971954
Bursting with dried raspberries but not too sweet, this Rose looks fantastic in the glass and the velvety smooth texture from the super fine bubbles begs you to savor every delicious drop. I'm almost tempted to rate it poorly so the price stays where it is. This romantic elixir leaves all mid ranges in the dust and rivals many champagnes twice her price. in a word. Heaven
my favorite champaign
06/10/2001
by grenache10078329
smooth, fruity, and a cut above most brut roses. clearly my favorite champaign.
balance and power
02/21/2001
by putnam
perfectly proportioned between smoky oak, red-gold fruit flavors and plush velvety texture. This is one of those that may not overwhelm your senses at first, but wears well on the palate. Well bred and classy while still thick with flavor. 95 POINTS 2-16-2001
Wine-lover's champagne
09/06/2000
by Bob Carpenter
Now that I've had Billecart-Salmon Rose, I find other sparkling wines flat and flavorless. I've even tried the other rose's from Henri-Germain to Veuve Cliquot, and this one stands out. Nevertheless, the flavors here are subtle; don't expect a Rhone blend. Far fruitier than other champagnes. Did I mention the wonderful bubbles? My only complaint is the price, which seems outrageous here in the U.S. I was misled by how inexpensive it was duty free at the lovely wine shop in Heathrow. Rated on an absolute scale.
As good as it gets
07/21/2007
by NutNut
Just had a half bottle with some tomato, basil, and mozzarella salad, which proved to be a great match. Year after year, this is the best NV rose there is. Wonderful soaring aromas of strawberries and biscuits. On the palate, creamy texture delivering plenty of red fruit, and a lingering finish to boot. Thoroughly enjoyable Champagne.
No regrets!
05/31/2005
by Phyll
I chose this beauty for our wedding. We loved it, and the guests loved it too! It has now become "our" anniversary wine. What's more...it's a non-vintage, so I don't have to buy cases of a particular vintage to commemorate our wedding anniversary later. Call me a romantic!
Wonderful experience!
11/06/2002
by reisling10162187
I've had 4 bottles of this ... it's great. If you never drink champagne, or especially never had a rose, you could drink this daily and be happy almost forever. It's a light and somewhat delicate champagne with a very good taste of dried berry fruits, especially rasberries, average complexity with a long finish that is a bit stoney or minerally. It's very effervescent and has a beautiful pale pink color that makes it entrancing to just look at. If you love this, don't try the 95' Elizabeth Salmon Rose.... It is truely a one way ticket to heaven. It's still light with the same basic fruit structure, effervecency that won't quit, substantially more added complexity, but less minerally. If I were lost on a desert island with enough case of Billecart Elizabeth, I wouldn't ever want to be found!
Flavorful Rose Champagne
02/07/2002
by Frank T. Gilson
I'm impressed. I find that I don't enjoy most champagnes, yet I found the Billecart-Salmon Brut Rose to be wonderful. It had a clean, fruity flavor. It was smooth, with the proper effervescence from its bubbles. My only complaint is that the price is too high for this to be regularly consumed.
Kiss of an Angel!
08/24/2001
by BubblyTwin
Refined, Elegant, fruit, (berries?), but dry. Fine bubble, gorgeous pale salmon color. Very good front, middle, and finish on the palate. One of my favorite rose's bubbles and a standard by which I judge the rest of them. My sister came to visit, and I shared a bottle of this with her. On her first sip, she tilted her head to one side and reflected, "My, this is the kiss of a Angel!" I concurred.
If you like big Champagnes...
05/09/2000
by David Braff
This is another of those full-bodied, rich, earthy, Pinot based Champagnes from one of my favorite producers!