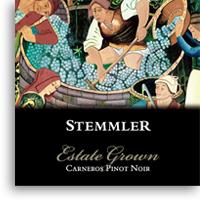 2008 Robert Stemmler Winery Pinot Noir Estate Grown Carneros
No prices were available for this wine. Visit
wine-searcher.com
to see pricing for other vintages of this wine.
Other Vintages of Robert Stemmler Winery Pinot Noir Estate Grown Carneros
Top Expert-Rated Wines from Robert Stemmler Winery
You're leaving the Twenty-Five Under $25 store.
Please note that Today's Discoveries cannot be added to your Twenty-Five Under $25 shopping cart.
But don't worry! We'll save your shopping cart and you can checkout anytime by selecting the cart icon.
We noticed that the credit card number you entered matches one of your saved credit cards. We've updated your saved card with the new information.